A Python Script to Increment File Names Starting at a Specific Number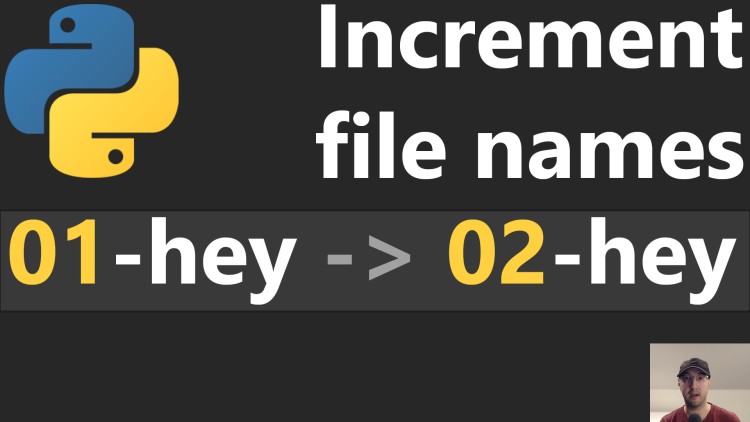 This could be useful when adding a new file in between a list of files that were already ordered by number.
Quick Jump: Demo Video
A few days ago I had a use case come up where I had 175 images sitting on disk and each file started with the pattern of 001-, 002- and so on.
I manually numbered them while writing descriptive file names but since I'm a human being I made an error and accidentally duplicated 67- twice so I ended up with an incorrectly ordered set of file names.
What I wanted to do was take the 2nd copy of 67- and change that to 68- and then bump up the rest of the file names by +1 and since I didn't want to do that manually, here we are.
The video below goes over using the script and walks through most of the source code too.
Demo Video
Timestamps
0:08 – Use cases for why I created the script
3:15 – Using the inc-file-names script
5:23 – Going over all of the source code of (argparse driven Python CLI)
8:16 – Getting the base name of a file path with Python
9:30 – Controlling how many times you split a string by a delimiter
11:18 – Figuring out if and how much to increment the file name's prefix by
14:22 – Composing the new file name and either printing or renaming it
16:02 – Ways to maybe improve this script if you want to have some fun
Reference Links
What do you plan to use this script for? Let me know below.