Always on Top Lets You Pin a Window to the Foreground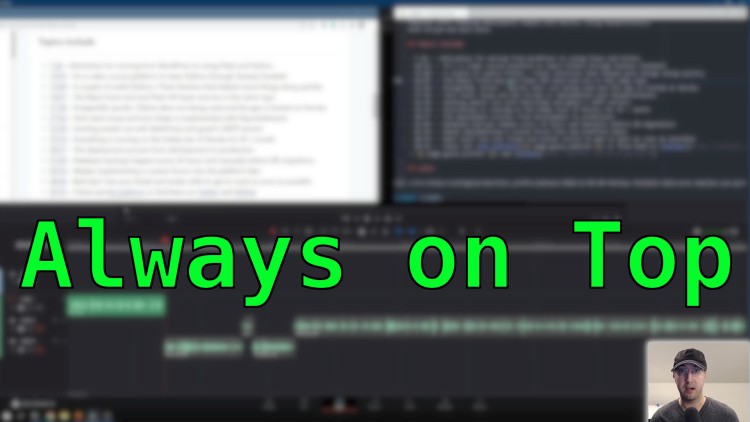 It's available on Windows, macOS and Linux but it may require installing a 3rd party tool. It's useful for creating efficient workflows.
Quick Jump: Demo Video
This is something I haven't used in quite some time but I'm happy I re-discovered it as it's very handy to use in day to day programming and video editing.
After watching this video you'll be able to find a tool (such as Dexpot on Windows) that lets you toggle the always on top property for any window.
Demo Video
Timestamps
0:14 – What is always on top and how does it work?
0:51 – If you're on Windows, Dexpot has this option available
1:34 – An example of how always on top helped me edit podcasts more quickly
2:57 – Sometimes having constraints in place help you make things more efficient
4:53 – Applying this to programming workflows
5:24 – If 2 windows are set to always on top they will overlap each other
5:39 – What are you going to use always on top for?
Reference Links
How are you going to use always on top? Let me know below.