An Open Source and Fully Offline Browser Based Kanban Board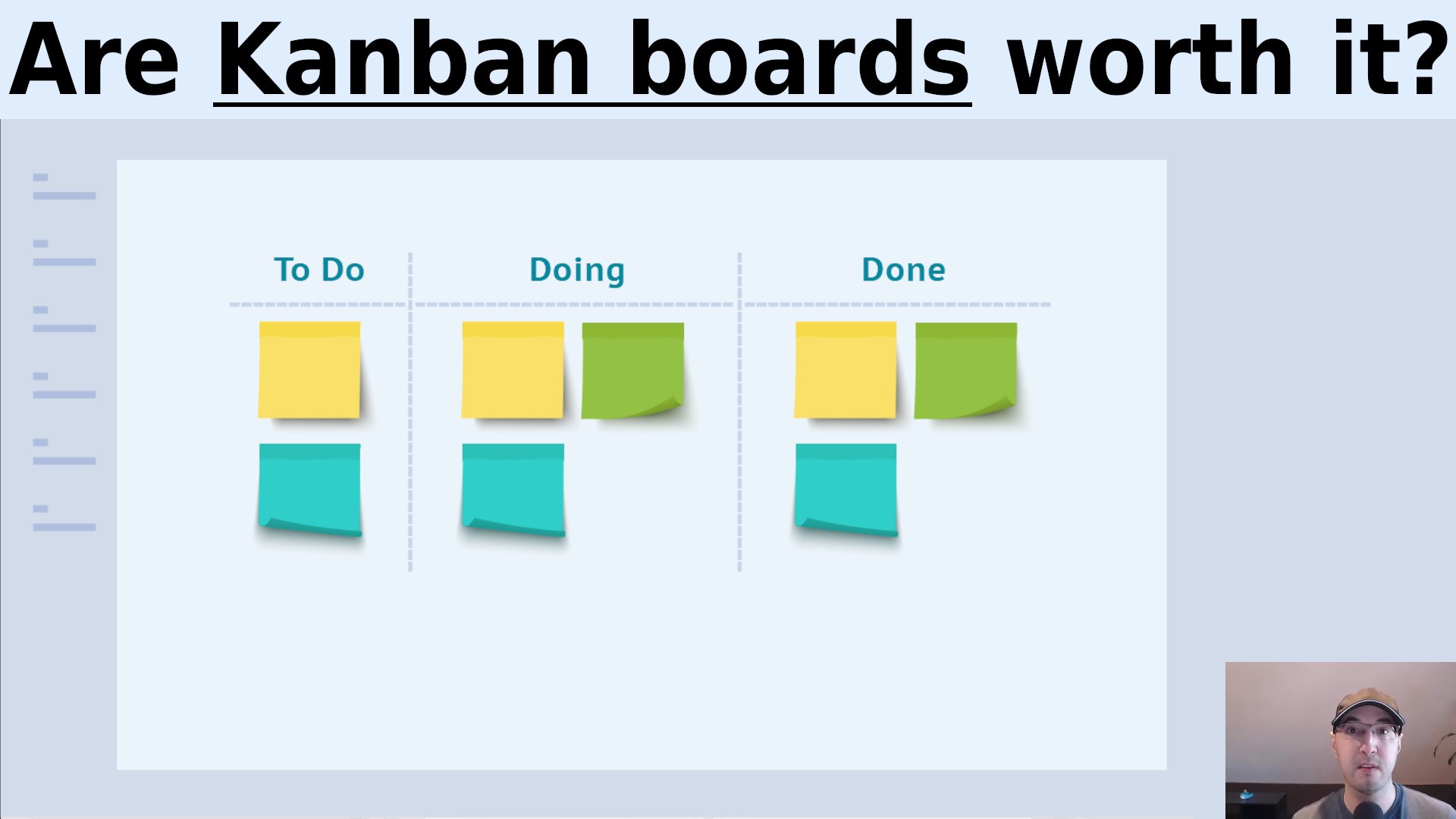 I'm 15+ years late to the game but I'm starting to enjoy using Kanban boards to help me organize my projects. Here's the tool I'm using.
Quick Jump: Taking a Look at Using a Kanban Board
I'm pretty interested in privacy, so one of the most important things I value is having an offline tool that happens to be open source. I was really happy to find the "My Personal Kanban" project. It ticked all of the boxes for me.
In this 10 minute video we'll cover why using a Kanban board might help you organize your projects (it did for me), a few different tools to choose from and why I picked the specific tool I did.
I'm very happy that I started to update a recent project from a TODO ridden mess into an organized Kanban board. The best part about it is it's not really adding a bunch of boilerplate or time consuming tasks. It feels like a win win situation.
Taking a Look at Using a Kanban Board
Timestamped Table of Contents
1:15 – Why even bother using a Kanban board?
4:46 – A quick rundown on a few different Kanban tools / services you can use
5:49 – Taking a look at the "My Personal Kanban" tool
8:11 – I'm kind of liking the idea of a Kanban board
Reference Links
Do you use Kanban boards, if so which one? Let me know below.