Running in Production Podcast: Do You Want to Become a Guest?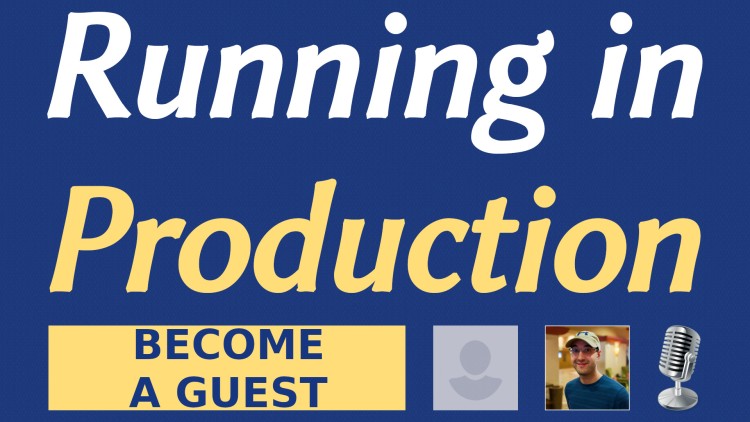 The site has both podcast episodes and text interviews where folks talk about how they are running small and large web apps in production.
Quick Jump: Taking a Look at the Running in Production Site
I find myself constantly Googling for things like "tips for running XYZ in production" or "who is using XYZ in production" where XYZ is either some web framework or technology that I want to learn or am ready to deploy.
Sometimes I find myself going to message boards and asking these questions and then getting really interesting answers. So on a whim I thought it might be a cool idea to start a podcast / interview site around the idea of diving deep on the tech choices and decisions about running various web frameworks and tech stacks in production.
The site is live at runninginproduction.com.
If you have a big or small web app running in production I'd love to hear your story about how you've built and run it in production (all web frameworks are welcome):
Or if you want to know more details about the site and what's to come the video below covers that in detail. I'm excited to finally announce this since it's been something I've been working on and waiting on for the last few weeks.
Taking a Look at the Running in Production Site
Timestamped Table of Contents
1:04 – Why I started the Running in Production site
3:03 – Glancing through the first recorded podcast episode
3:36 – Want to become a guest on the show? Here's the short form to fill out
4:09 – Text based interviews are also a feature of the site
5:10 – Want to do an email based interview? Here's the short form to fill out
6:09 – The new site won't be replacing blog posts or videos that I normally put out
Reference Links
Do you have any questions or recommendations about the site? Let me know below.