Start Your Tmux Window and Pane Index Count at 1 Instead of 0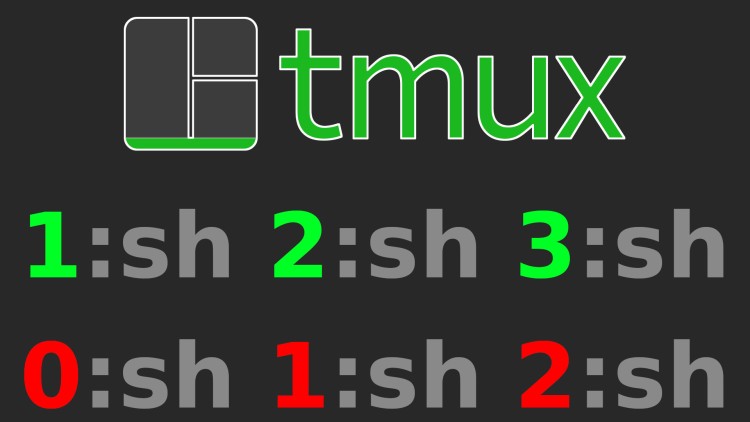 We'll go over how to do the above as well as auto-remove index gaps after closing a window. Your index counts will always be in order.
Quick Jump: Demo Video
Being able to switch windows is typically much easier when your windows are arranged as 1, 2, 3 instead of 0, 1, 2 (the default). This is especially true if your Tmux prefix key is on the left side of your keyboard (mine is with the ` key).
Demo Video
Tmux Configuration
# Start windows and panes index at 1, not 0.




set

 

-g

 base-index 1
setw 

-g

 pane-base-index 1



# Ensure window index numbers get reordered on delete.


set-option 

-g

 renumber-windows on

Timestamps
0:09 – Starting off the window index at 1
0:48 – Starting off the pane index at 1
1:20 – Ensuring window index gaps get removed after deleting a window
2:11 – Taking a look at the 3 tmux config options to make all of this work
2:59 – Testing the window index value to start at 2, yep it works
Reference Links
Are you doing this in your config? Let me know below.